VILONIA JUNK REMOVAL
PROVIDING PROFESSIONAL RESIDENTIAL AND COMMERCIAL JUNK HAULING SERVICES TO VILONIA AND SURROUNDING AREAS
Junk Removal in Vilonia Arkansas
Trash Haulers in Vilonia
Looking at a pile of trash in a residential or commercial building? Have a trashy garage or yard? Have a room or outbuilding that needs to be cleared out quickly? Need appliances, mattresses, or old furniture hauled off? Looking for affordable junk removal near me or junk removal in my area? Have an old unsafe unsightly shed that needs to be removed? Clean Property Pros is a licensed and insured company with years of experience in hauling off junk quickly and effectively so you can begin getting your space straight and finish your project smoothly. Also, because we care as much about the environment as you do, our company strives for eco-friendly disposal, recycling, so that if at all possible, your junk/trash doesn't end up in a landfill somewhere.
For years, Arkansas has been widely acclaimed as "The Natural State." Early on, our company recognized that many people and businesses in Vilonia accumulate trash and garbage! So if you're like most people who need their junk hauled away quickly and affordably, contact your local hauling pros at 501-504-6123 for cheap junk removal services.
Vilonia Junk Haulers
Since our company works 7 days a week servicing Central AR, Clean Property Pros can typically accommodate most jobs within 24 hours.
Clean Property Pros has been servicing Central Arkansas for many years as a junk haul away company. Our company is one of the premier junk removal companies in the Central Arkansas area, and because of that we understand the kinds of debris and trash that can be left behind after a brutal Arkansas storm or after remodeling an apartment building or as developers prepare to begin construction on a new residential or commercial property. We have what you need, no matter if your clean-up job is big or small. Contact us today via our form above or clicking HERE, and we can send one of our experts out to assess your needs and give you a free no obligation quote! Sometimes, we can just have you send us some pictures and we can give you a good quote as well. We can get you scheduled quickly once you have decided to remove the waste, and get your trash removal or debris removal job done fast end efficiently. Your mess will be a distant memory by the time we are done!
Using Clean Property Pros & Hauling is as easy as 1, 2, 3!
Let Clean Property Pros & Hauling help you reclaim your domain with junk hauling, trash removal and garbage clean-up in 3 easy steps!
Give us a call to schedule your appointment; We'll call you when en route and provide you with a free, onsite estimate and If you approve of your no-obligation estimate, your garbage, trash or junk can be hauled away on the spot! If not, no worries, and we'll proceed onto our next job.
Thanks to current technology, many times, we can give you a quote just from pictures and measurements you send us.
---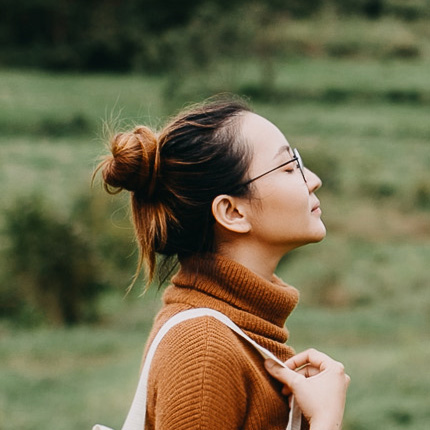 "IF you are looking for the Pros of Junk removal or clean properties these are the guys to call for affordable junk removal. You will be glad you called these guys instead of trying to do all the work yourself"

— Joan Thomas, Conway AR
---
Sofa Removal
As the old saying goes: Out with the old, in with the new. Call us if you have new furniture being delivered, we can remove the old furniture. We can normally schedule the furniture disposal the morning of the day the new items are arriving.
Appliance Disposal
Broken appliances anyone? Anyone?? Have any broken appliances sitting around taking up space? Let us take care of that for you. Just give us a call here at Clean Property Pros and we can fulfill all you appliance disposal needs. Call today for a free quote, possibly even quote over the phone same day.
Yard Waste Removal
Most any sized property in Arkansas has an abundance of tree, shrub, landscaping growth and it's difficult to get rid of during a major clean up. Sometimes even the garbage collectors won't even pick it up. One of our specialties is yard waste removal, just give us a call today and we can take care of that for you.
Building Tear Down and Removal
Have an old wore out structure on your property that needs to be removed? If so, call the Vilonia Junk Removal experts today. For shed removal, or barn removal, we have all the equipment and know how to tear down that old shed or garage and haul it away. Some structures can be very dangerous to tear down and remove. You should always let a professional tackle a job like that. Even if it is a larger structure, our team is skilled in the use of industrial heavy equipment and can make removal and clean up simple. We can even handle barn demo or concrete removal if that is needed as well. We have even been known to do a fantastic job re-landscaping the areas where structures have been removed to beautify your property and make it ready to use again. We can also install sod in these areas if needed, for a nice clean finished look.
Residential Waste Removal
Already called a moving company? Clearing out a rent house after the tenants left? Cleaning out a home from a passed away loved one? Clean Property Pros will help you clear away whatever you want gone, NO matter what your needs. Waste removal can really feel like an overwhelming job, especially if you are clearing away items from a dearly departed loved one. Give us a call and let our team of licensed and trained professionals help you get the job done with as little disturbance to your life as possible. We always make sure your trash is disposed of properly according to government regulations. Maybe you are thinking of doing a home renovation? Maybe you are in the middle of a remodel and don't know what to do with everything being torn out? Give us a call and we can haul away your old kitchen cabinets, kitchen countertops, bathroom tubs, tile, shower/tub combos and appliances, as well as old sheetrock, framing, or paneling. No job is too big or too small for us. If you live in the Central Arkansas area, we believe you will be delighted with our affordable and reliable trash removal service. Call us today for all your junk removal Vilonia needs.
Foreclosures
Clean Property Pros Junk Removal & Hauling crews can be utilized to mitigate the costs and time associated with a foreclosure. If you or your REO company is foreclosing upon a property, we have experience in routinely providing REO companies with realistic cost-estimates as well as time frames for completion. Conversely and if you're vacating a residence, we can remove your leftover trash to ensure your security deposit will not be arbitrarily deducted for costly and subjective junk removal.
Commercial Junk Removal
Commercial landlords, tenants, restaurants and business owners are the cornerstones of our economy, and the team at Clean Property Pros Junk Removal & Hauling salute you! We'll help keep the flow of business going by ensuring that all of your commercial cleanup needs are remedied in a punctual, cost-effective and competent manner. Call us for all your debris removal in Vilonia needs.
Real Estate Property Clean Outs
Clean Property Pros Junk Removal & Hauling specializes in property clean outs to streamline the selling/renting process. Our company is proud to have routinely serviced many local companies in Central Arkansas. However, we are not a franchise company but are rather locally owned and operated. As such, our company is small enough to intimately work alongside any type of business or homeowner. We encourage businesses, apartment managers and realtors alike to inquire about partnering with us to obtain the best discounts and priority scheduling.
Clean Property Pros is the top choice for homeowners for high quality, on time cheap junk removal and junk hauling in Vilonia Ar and the surrounding area. As a professional waste removal company, we invest significant time to ensure our clean up and clean out projects are above and beyond our customers needs. Feel free to contact us if you have any questions! We haul off junk !
Our mission is to always surpass your expectations! We service the local area as well as:
---
"What a great company! They got everything done for us and got it done quickly and perfectly. Thanks again! I highly recommend!"

Jack Williams – North Little Rock Arkansas
---
How It Works 4 easy steps to have Clean Property Pros remove your JUNK!
Step 1-We agree on a two-hour arrival window.
When you book your job or estimate, we will give you a two-hour arrival window. One of our friendly "Pros" will then give you a call thirty minutes prior to the arrival time.
Step 2-Get a free estimate with our Clean Property Pros guarantee.
Once Clean Property Pros knows exactly what you want hauled away, we will give you a free, no-obligation estimate based on our easy to understand price-by-volume formula.
Step 3-We safely and quickly remove your items.
Once you've decided what needs to be lugged away, all you need to do is sit back and relax while Clean Property Pros gets the job done! We do ALL the labor and loading, no matter where your items are located and we clean up afterwards, too!
Step 4-It gets better!
It gets better: We work diligently to ensure that a landfill is the last dumping option. At the outset, we strive to recycle everything contained within our studly dump trucks. What isn't recycled, we'll then attempt to donate. Only material that isn't either recyclable or donatable, will ever be presented at a landfill, after the foregoing options have been fully exhausted.
What are YOU waiting for?
With years of combined Vilonia junk removal experience and expertise in the Vilonia metropolitan area, Clean Property Pros is the company to call for all your residential and commercial needs. We are standing by to provide a free no obligation quote to you for trash hauling in your area. Looking for junk removal near me ? We are the company to call. Our licensed and insured experts can provide economical solutions for even the biggest jobs. Contact us today!
Contact US:
We Cover All of Central Arkansas !!